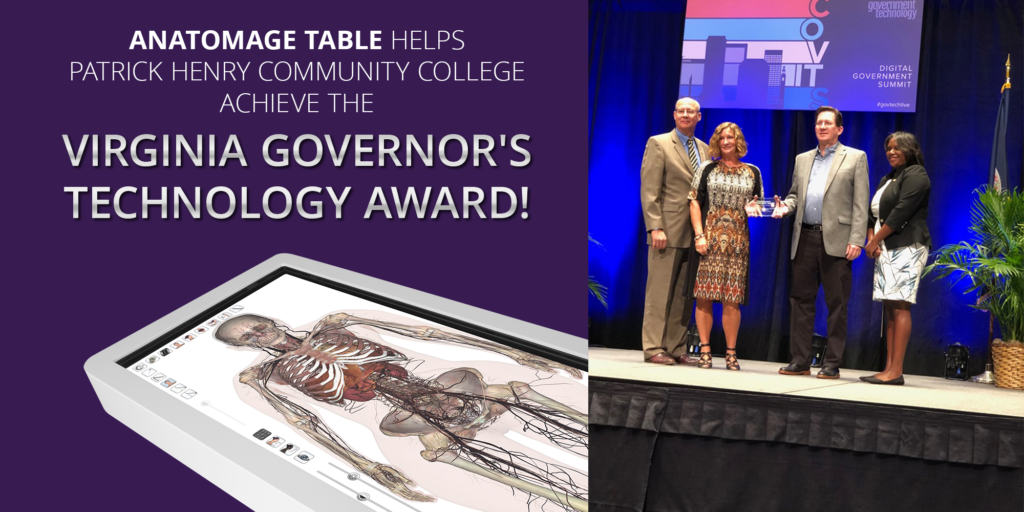 Nursing has developed its own reputation of being one of the most challenging majors – it's not easy to enter and complete the program. This partly results from the requirement of passing anatomy and physiology classes – which are notoriously known for high failing rates. Encouraged by the scarcity of nursing jobs in the area, the Harvest Foundation and Patrick Henry Community College joined forces for adopting 3D anatomy technology to improve student academic performance in anatomy and physiology.
The effort has earned Patrick Henry Community College an IT award from Virginia's governor, making them the first college in the Virginia community college system to win an award in 19 years.


An effort to grow nursing jobs through 3D anatomy tech
With so many nursing jobs being unoccupied and the local nursing program attendance rate being low, the community college sought out 3D technology to assist students in learning human anatomy. The faculty soon recognized the Anatomage Table as an ideal solution.

The Anatomage Table is used at the community college to better student engagement through the use of 3D technology for anatomy education. The implementation will also be expected to increase their likelihood of being accepted into and completing the rigorous nursing program at Patrick Henry. Realizing a high level of nursing jobs being unfulfilled, the community college hopes their new classroom technology will advance the students' skills so they can have the knowledge to graduate and fulfill those vacant jobs.

Establishing technology leadership with the Anatomage Table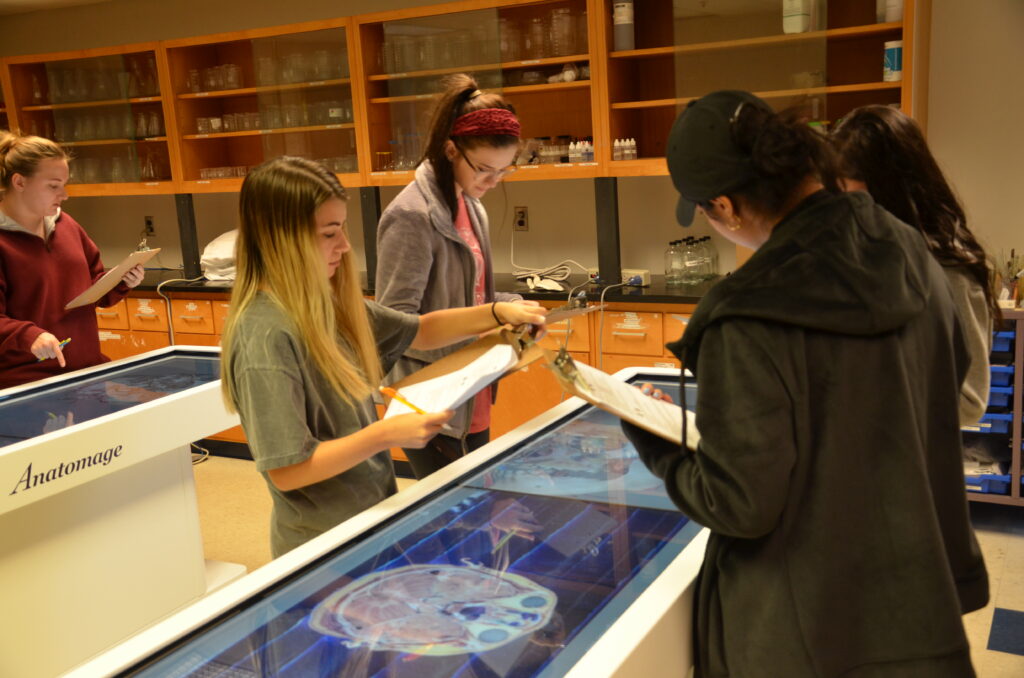 Patrick Henry Community College is the only community college in the area to own an Anatomage Table, thus helping them stand out against their competitors. The virtual dissection Table is used in their anatomy and physiology classes, which consists of students mainly interested in getting accepted into the nursing program. Due to the difficult entrance exam and rigorous curriculum, the college faced the issue of students failing the entrance exam or dropping out. Through the arrival of the Anatomage Table, the faculty expects to resolve this issue.
College students have already expressed how the Anatomage Table has allowed them to locate anatomical structures easily, according to Frances Moore, associate professor at the college. Students also stated the effectiveness of studying on a 3D human cadaver because it allows for learning opportunities they wouldn't have with a real human cadaver, such as manipulating structures by isolating them or dissecting them multiple times.

We wanted to send our warmest congratulations to Patrick Henry Community College for winning the Innovative Use of Technology in Education Award from the state of Virginia. Anatomage is proud to support the community college and all other educational institutions looking to implement 3D anatomy technology to advance their classroom education.